So...I moved to Portland!
Hi all, I'm not sure if any of you even read this, but I am going to write a post about my life since…well…graduating! Sorry for all of you who know everything, just don't read this, the rest, get ready for a wild ride! So, I graduated in May (BFA in Graphic Design) and spent the summer in Ames working out and applying for jobs. I lost 20 pounds this summer! Woohoo! I...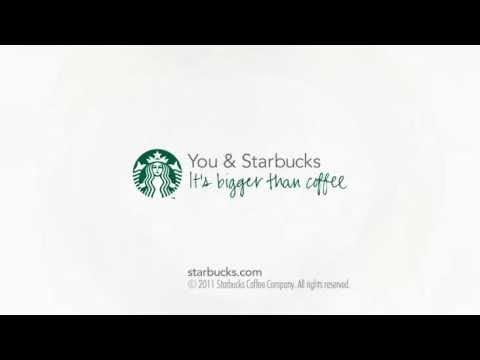 GERNAMY
I love Gernamy. Love it. It's so friggin' cute. I've been there twice now and am excited to go back one last time with the fams. I hope they love it too. Anywho, my roommate Kim and I took a small trip to Stuttgart last weekend. She spent the summer there doing Camp Adventure (it's a summer camp thing for kids whose parents are stationed there for the military and you can...
Londoonnnnnnn
A few weeks ago we went to London and it was fantastic (in we I mean the usual Ping, Anne, Brianna and I). We stayed with our friend Kinsey who graduated last year and married a guy with a hot british accent and moved over there. I just have to say that they are probably the most stinking cute couple I have ever seen and it makes me want to barf (in a good/jealous way). First thing's first:...
Update about Milan
So we were sitting/hyped up on caffeine in studio today discussing our Milan trip and it seems I have missed many things that happened there. First of all "what happens in Milan stays in Milan…" but I'm going to post it anyway. So, here's what happened/what we saw: Hobo Park- we initially went here to drink wine but there were homeless guys so we moved to…. ...
Watch
A very brief view of Venice.
The Past Many Weeks
Ok, so, It's been awhile since my last post and a number of things have happened. Things such as the north field trip where we went to Zurich, Basel, Milan and Venice. After that trip Anne, Ping, Brianna and I went to London! So here's a breakdown of our fantastic adventures: North Field Trip After some very early but beautiful train rides we arrived in Switzerland. Northern Italy...
Bloggy Blog Blog: Barthelona and the rest
Barcelona was fun. No, it was amazing. I went with Anne, Ping and Brianna. After my first Ryanair experience and a late night getting into Barcelona, we saw lots o cool stuff. Sagrada Familia was freaking amazing. Definitely go there. Park Guell was fun and interesting. We ended up there after we took a bus going the wrong way and a very nice spanish woman helped us get back to civilization. At...
Life Sucker Upper
So this is what has beens sucking up my life since Barcelona (which I still need to write about). Logos! Yay.
I hate crowded spaces.
Rome has very good public transportation. However, whenever I want to ride it, it's so crowded that I can't get on. When I do, everyone is packed like sardines and coughing and breathing on everyone and touching their hands on yours and "accidentally" brush up against you. I routinely get yelled at, for what I don't know because they are yelling at me in Italian....
Logo=Done.
I love tourists.
Tourist bulletin: You are not on a Safari. You are not in the jungle in 200 degree heat batting away lions and tigers. Stop wearing safari hats with sun protecting vests and zip away pants. It's Rome. Not the jungle. I saw the best, I mean BEST tourist outfit I have yet to see. This fine young woman is sporting a foam visor with the curly strap to keep it securely on her head. That is...
South Field Trip
Our school planned a field trip last weekend was awesome! We took the train (all 60 of us) to Naples and then Sorrento and then Pompeii.  In Naples we went to a museum where they had a lot of old stuff. There was supposed to be an erotic art room, the only thing I wanted to see, but it was closed. Bitches. So was the mosaic room. Double bitches. So I ended up looking at some 2,000 year old...
UPDATE SHMUPDATE
Aight, so this has been a busy/interesting/stressful/so glad it's the weekend week. I'll just do this shiz in chronological order. Last Weekend Last weekend we traveled to Assisi. It's a small town on the side of a hill with a lot of churches. It's the birthplace of St. Francis and the Basilica of San Francesco d'Assisi (same guy as before). People from all over...
;)
"My first grade teacher used to wink at us…"  -Ping
Oh, by the way...hyyj
Nope. Not that. That was Ping. Thanks Ping.  AAAAnyway. I totally saw Micheal Cera(!) at the Louvre in Paris while looking for Ping. He was wearing a red hat and riding his bike and almost ran into me. He was too swift for me to snap a pic. Dang. I did google him though and he looked exactly like this except for on a bicycle in Paris. Hat and everything.
So that one time we were in the Netherlands.
So when we were in Germany visiting Ping's friend we decided to go to Maastricht. Those Dutch love their double letters. Maastricht is in the Netherlands=BANANAS. (I only said that because I was listening to that one song where they say that.) These people know how to spell shit. So. While we were there we went to a bookstore that was in a church. It was pretty cool. They even had english...
You know why I love Roma?
The men who work in the Tuodi grocery store. Picture this: Three American girls with handfuls of groceries. Two Italian men doing a movement with their fingers and saying "steeekleeng!" Apparently that means tickeling, and no I would not like to be tickled with armfuls of groceries. Anyway, they are nice and our new friends. An abundance of Boxed Wine An abundance of Cheap Wine ...
Attack of the German Mutant Spider
WARNING: The following story is about two girls trying to kill the biggest spider they have both ever seen. There is photo documentation. Also, keep in mind that this happened late at night so this was all done in whispers. Anne and I were standing in the corner of our room talking about this and that when I looked over and saw the biggest spider of my life. I gasped and immediately stopped...
Dooblin
This is a very blurry picture of an old guy without a shirt on trying to sing a song in an Irish pub. Needless to say the band kicked him off. "Run swiftly that way" Every exit sign has been a little bit different in each country. However, they all have this funny little running man, in Germany he's a little more buff and bent all the way over trying to run. In France, he...
Quays=Keys
So we made it to Dublin! Wooo. We got here yesterday at about 7 am Dublin time=really tired Claire time. My first real experience with an Irish fellow/chap/lad was our taxi driver. A very nice man although I could make out about every third word or so. Apparently the word "quay" is pronounced "key" and the cabbie kept telling us "like the Florida Keys!" I still...